The 2018-2020 Subaru Crosstrek has a rear quarter window that is great for decals of all shapes and sizes, most people like rocking our previous decal options, but recently we've developed a number of additional options to choose from incase you're looking to switch things up, or maybe you haven't found the right one just yet! These options all cover the rear quarter window as a pre-cut decal available in Satin Black finish to look like an OEM finish that blends nicely with your stock trim or Grey if you'd like the decal to pop more. The coolest part of these overlays are that designs in the decals are cut out, in a reverse cut method, so the cut out lets light through, which can cast a shadow of the design inside the vehicle itself!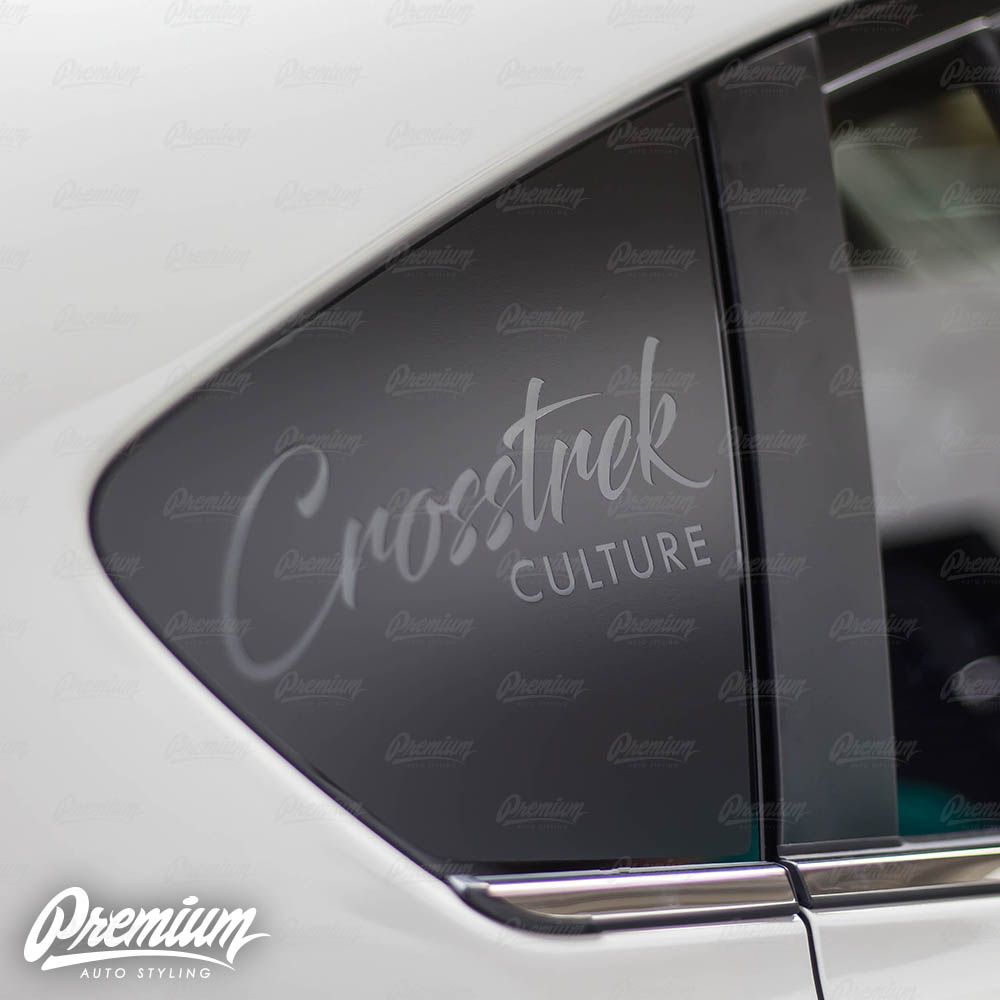 Each of these decals are precut to the window itself with a couple of millimeters gap from the outer edge making placement easier and less of a chance of you needing to trim the outer edges. These Rear Quarter Window Decal sets takes your 2018+ Subaru Crosstrek un-used quarter window and turns it into a great focal point. Unlike most ebay or amazon vendors, Premium Auto Styling vinyl overlays are designed and produced here in the USA in our own facility. We design and test fit all products to ensure fitment guaranteeing you the best results . Basically, if they don't work on our cars, they're not going to end up on yours.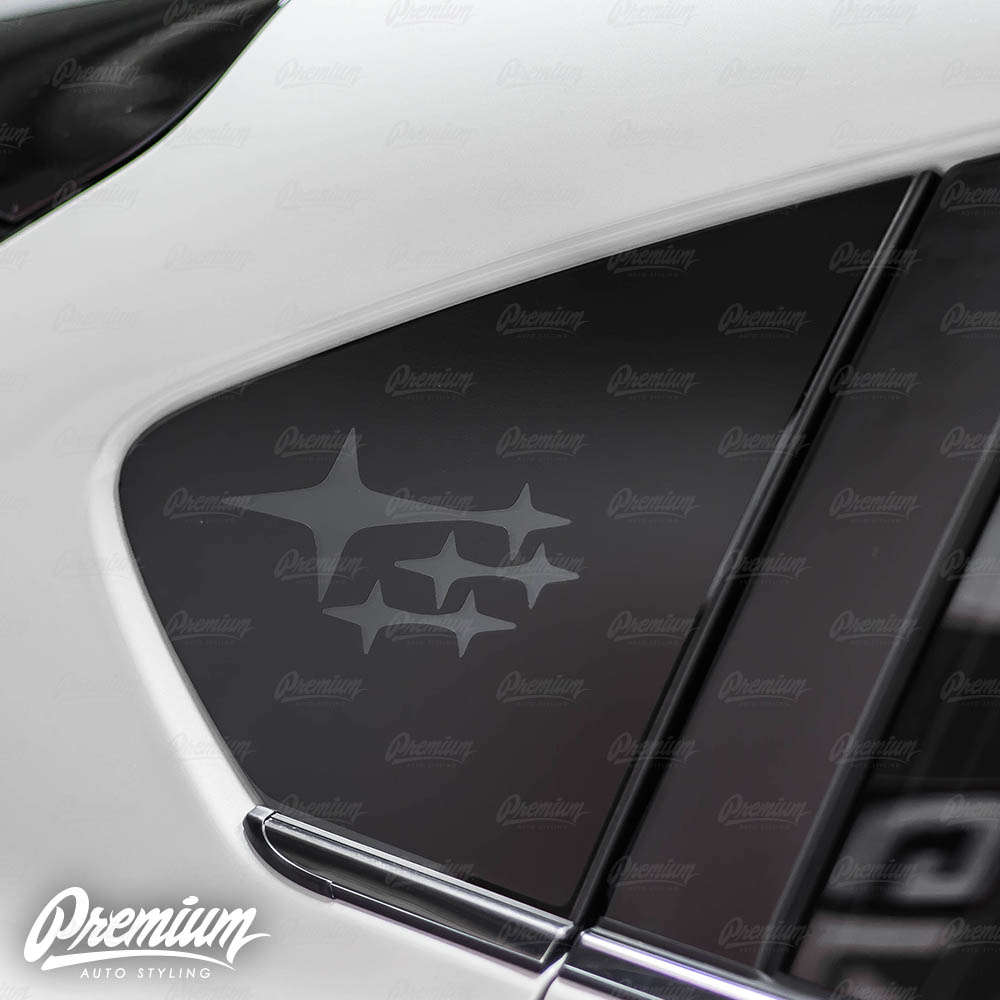 Also these are dry install decals because we use high quality automotive grade wrap vinyl instead of calendar sticker vinyl used for small decals which typically require water when installing. This is the same material we use on all of our full vehicle wraps. Which means you can expect these decals to last longer than most of your other decals you may have on your vehicle that start yellowing, or cracking in the first 6 months.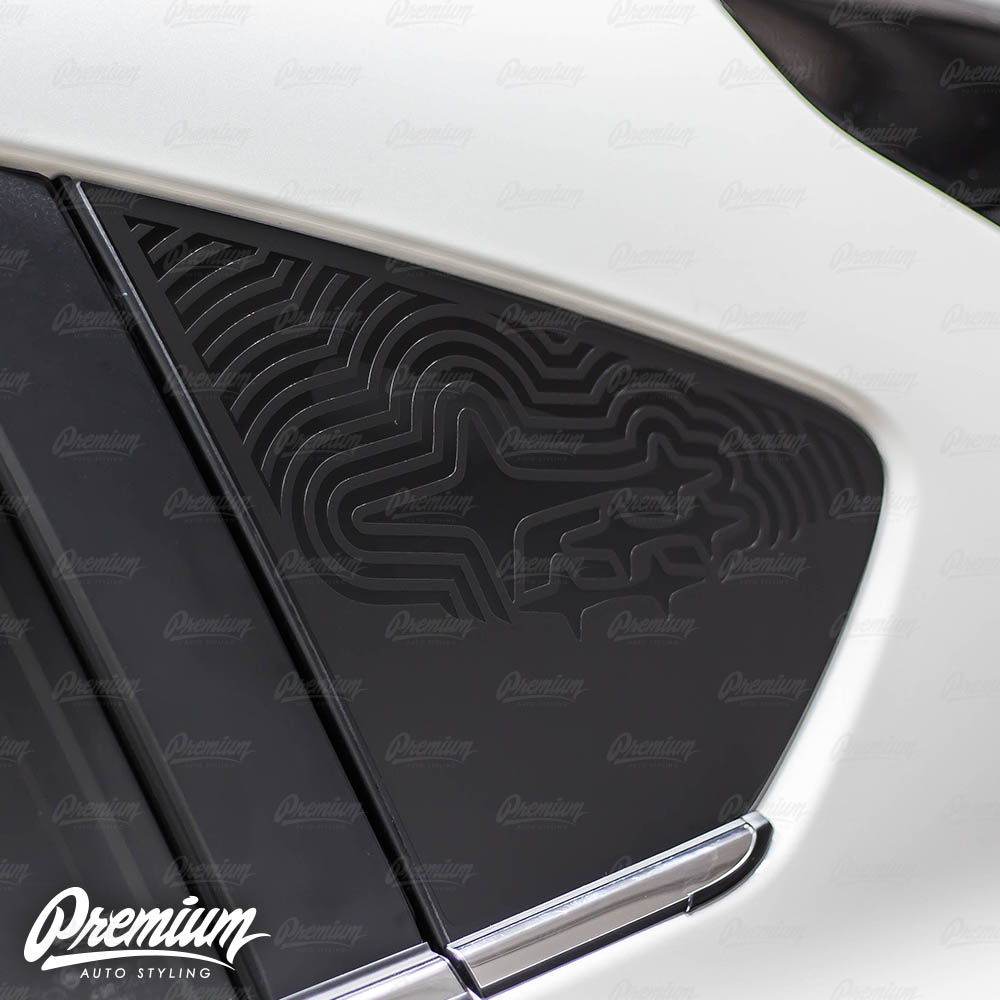 These overlays are just a small number of new additions to our online vehicle specific overlay catalog.
For more overlays, tips, tricks, and install tools to help you get any DIY vinyl/tint install job done, check out what else we have to offer.
Recent Posts
Have you ever considered vinyl wrapping your Tesla? Watch us fully transform this Tesla model 3 usin …

The 2018-2020 Subaru Crosstrek has a rear quarter window that is great for decals of all shapes and …

How to Install: 2020 Toyota Supra Pre-cut Tail Light Face Tint Overlays If you have purchased t …