WE ARE PROUD TO ANNOUNCE
The Sad Boi Tail Light Deck Overlay is now available for the 2017-2020 Subaru BRZ OEM tail light. After making this design available for the earlier generation, we had multiple people asking for this product for the new gen. Thankfully we had Daniel Moreau ( @brzslut ) visiting the shop last week and we had just enough time to adjust our current product to make it perfectly fit his OEM tail lights. As well as a couple other things.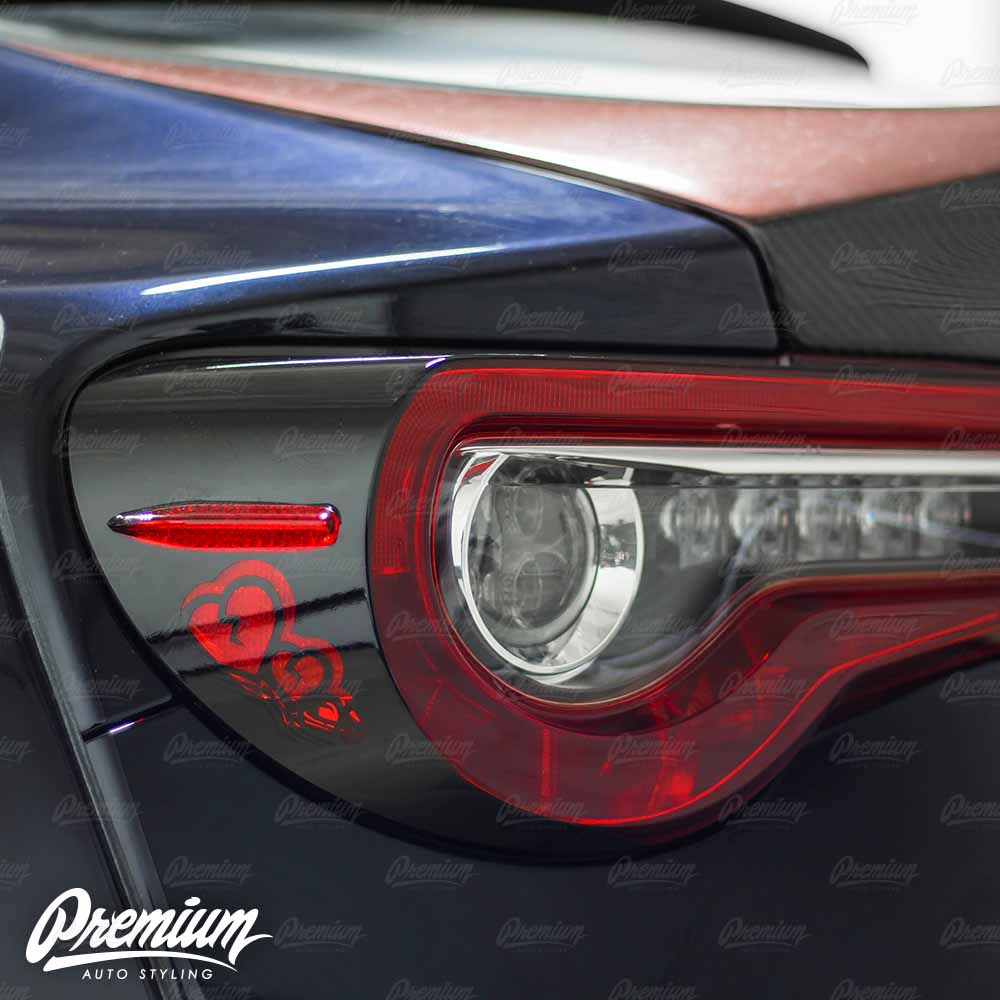 It definitely changes up the overall look of the rear end and gives it a personal touch. As seen below, up close you get a better idea of the unique design and simple but intricate layout. The gloss black vinyl simply wraps around the side of the tail light and has the design cut out in the reflector area. Another portion that you may notice that's cut out, is the fin section of the tail light, without this part cut out it would make it very difficult to install for any DIYer. That's why I our goal is always ease of install first.
OUR GOAL IS TO MAKE IT EASY
Sometimes this goal limits the products we can and can't make available, but we always try our best to make things as easy as possible and when they're not easy we do our best to make a full walkthrough video of the process. This product is very straight forward in its installation. In order to keep the custom design intact it comes with transfer tape attached only to the cut out section, and you start by aligning the fin cut out. This part of the install sets you up for success because after that, everything should simply fall into place. Obviously there is some squeegeeing involved and making sure you don't cause creases during the install process, but it's definitely on the lower end of difficulty compared to any of our other intricate products. Make sure to read and follow the install guide in the description on the product page itself. You can also refer to the install guide we send out with the product itself.
IT GETS EVEN BETTER
Overall the Sad Boi product is something that really gives you a new look, for a fraction of the cost of retro fitting or aftermarket tail lights. But even better when coupled with our smoke tint inserts you reach another level of this custom look that most people wouldn't think of until they saw it for themselves. Pictured above is just the Smoke Tint inserts by themselves. And if you're curious how these are installed differently than the wrap material, make sure to check out our install video. Pictured below is the next new product we've released and as soon as Daniel came in and told us he wanted both the inserts and the Sad Boi Tail Light Deck Overlay, so we had to make it happen and we couldn't be happier with the overall outcome.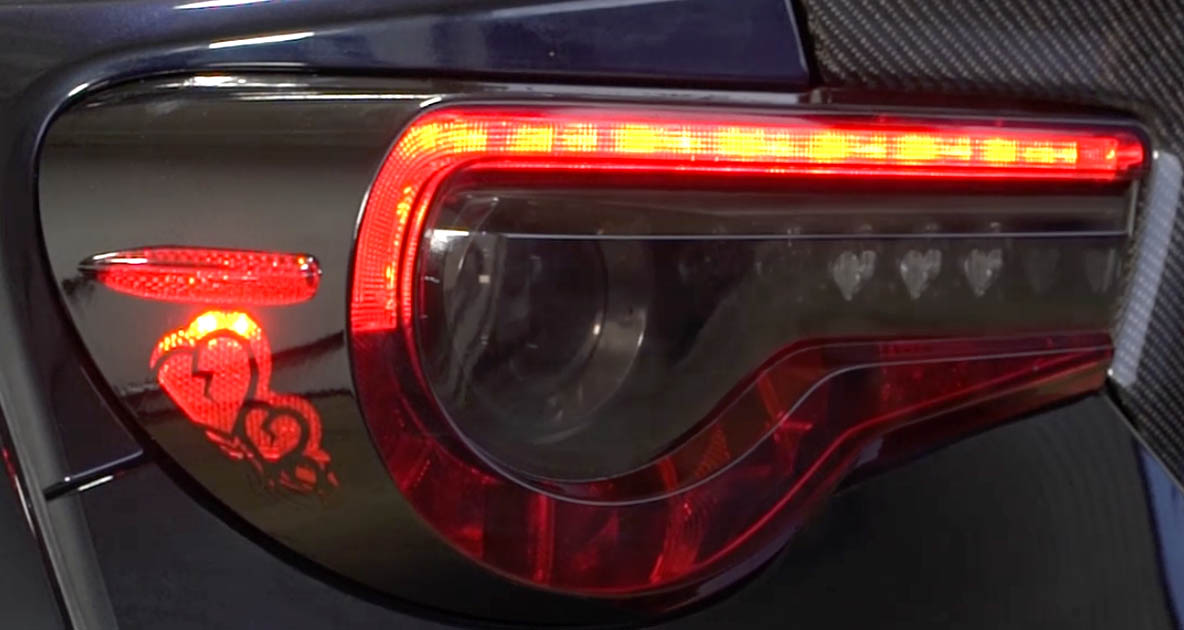 If you are curious about how this product might look when the turn signal is engaged, you can check out the attached video below. This product is made with medium smoke tint so it's not completely blacked out but it does still leave optimal light output for your brakes and turn signal. Now obviously you always want to check your local laws and regulations before purchasing because every state is different.
---
The last thing Daniel got done at the shop before going to Hard Park with his friends was the 6666 and Pandem Logo Decals on his Doors in Gloss White. Which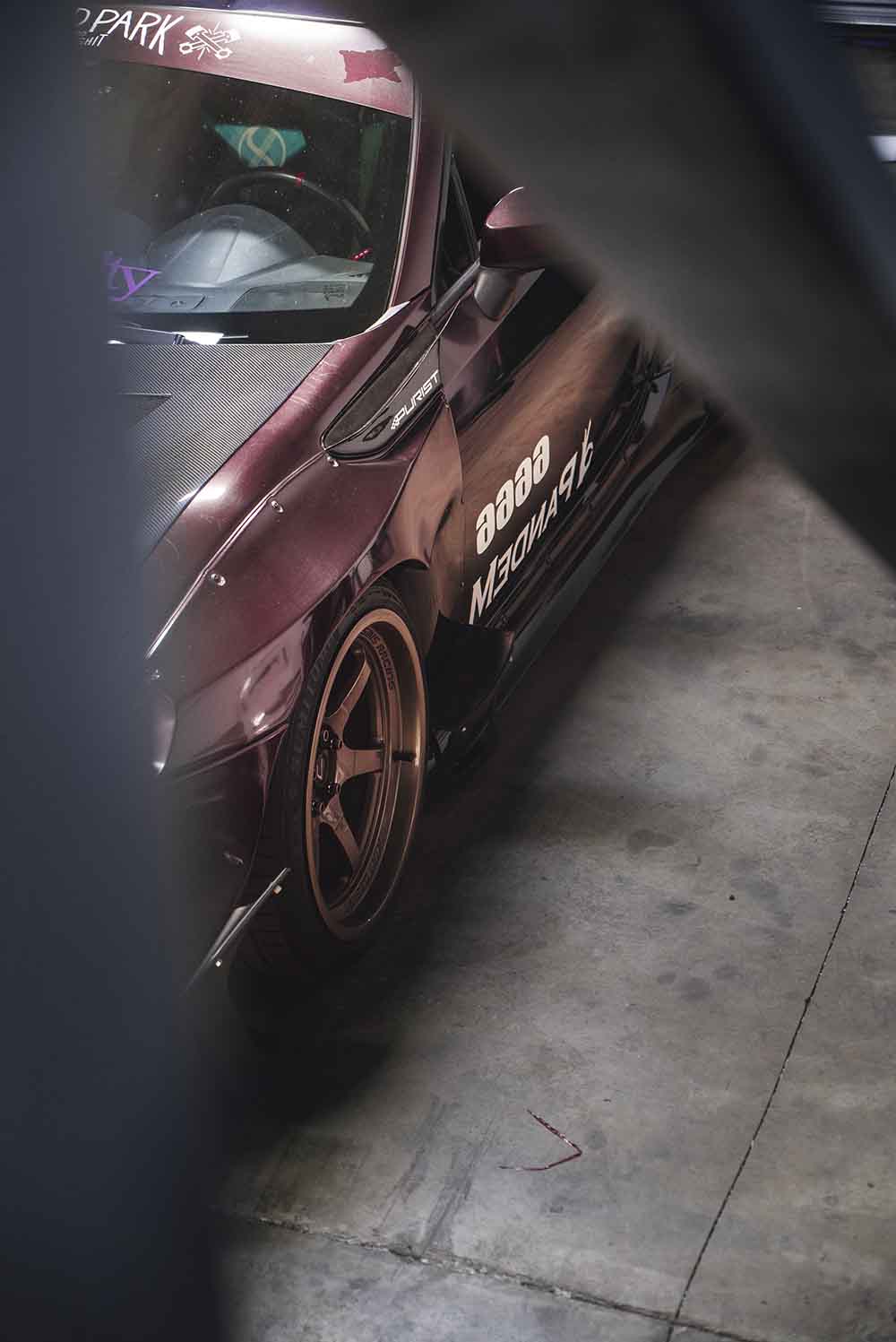 ---
Click Here To View Sad Boi Product on Our Site.
Click Here to View Smoked Tail Light Insert
Click Here To View Full Tail Light Red Out Inserts
Click Here to View Smoked Tail Light Insert with custom Heart Cut Outs
Click Here to View all 2017-2020 Subaru BRZ Products
Don't forget our site carries all the tools you need to get any project done from, a full wrap, to as simple as smoking out your reflectors even if we don't have a custom pre-cut product for your vehicle you can always refer to our universal section on our website.
WRAP AND TINT TOOLS & UNIVERSAL PRODUCTS
Want to see More Updates and New Products, Check Us out on Instagram @premiumautostyling
Check out More of this Product out in the Wild with @brzslut
---
Smoke Tint Insert Turn Signal Visibility Video
Recent Posts
Have you ever considered vinyl wrapping your Tesla? Watch us fully transform this Tesla model 3 usin …

The 2018-2020 Subaru Crosstrek has a rear quarter window that is great for decals of all shapes and …

How to Install: 2020 Toyota Supra Pre-cut Tail Light Face Tint Overlays If you have purchased t …